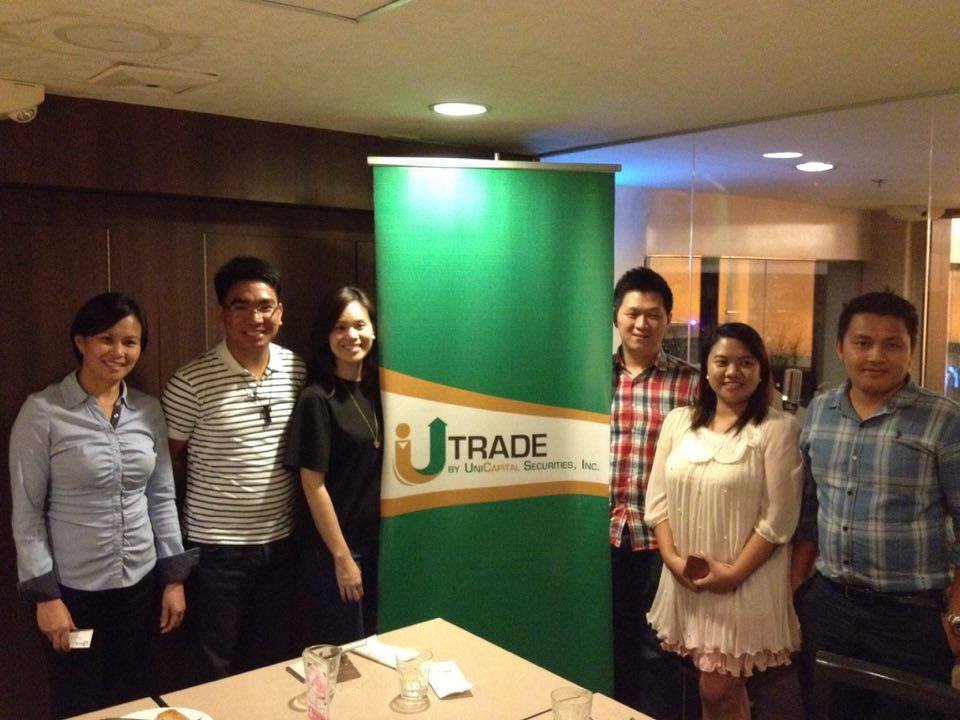 ONLINE stock trading platform UTrade expects that more Cebuanos will invest in the stock market in the next three years.
In an interview last Friday, UTrade officials from Manila said that the company intends to grow here by more than 50 percent each year in terms of its client base.
UTrade manager Neil Patrick A. Gabaldon said there was enough appetite and interest among some Cebuanos to invest in the stock market, but not enough opportunity to learn how to invest effectively.
UTrade officials promised to bring more stock market training sessions in Cebu this year. Its first event in Cebu this year was the Stock Market 101 session held in the Bayfront Hotel in Cebu City last Saturday that covered the basics of stock marketing investing and basic technical analysis.
Most of UTrade's clients are based in Metro Manila, said UTrade assistant vice president Michelle M. Ungco, although she did not disclose client figures.
She said that only two percent of Filipinos invest in the stock market, while most of the rest park their money in banks. Part of the population remains unbanked.
The plan, said Ungco, is to educate and persuade the majority, especially in the rising middle-class, to invest.
One main factor for not investing, according to UTrade consultant Carlos Leandro Felipe, is the "fear" that arises from the lack of knowledge about the stock market, as well as the view that one needs millions to be a stock investor. Others, said Ungco, do not see stock investing as a priority in their finances.
But while bank interest rates remain low, at less than one percent in most banks and well below the inflation rate, investing is increasingly becoming a necessity, said Felipe.
Aside from stocks, Utrade has also partnered with six asset management companies in the country to offer mutual funds as another investment option for investors.
In the second quarter of the year, Utrade is also set to launch a Utrade mobile app that investors can use to trade and invest more conveniently.
The online stock brokerage firm requires at least P10,000 to open an account.
UTrade forms part of Unicapital Inc., a full-service investment house that provides finance and investment banking-related product lines, including underwriting of initial public offerings.